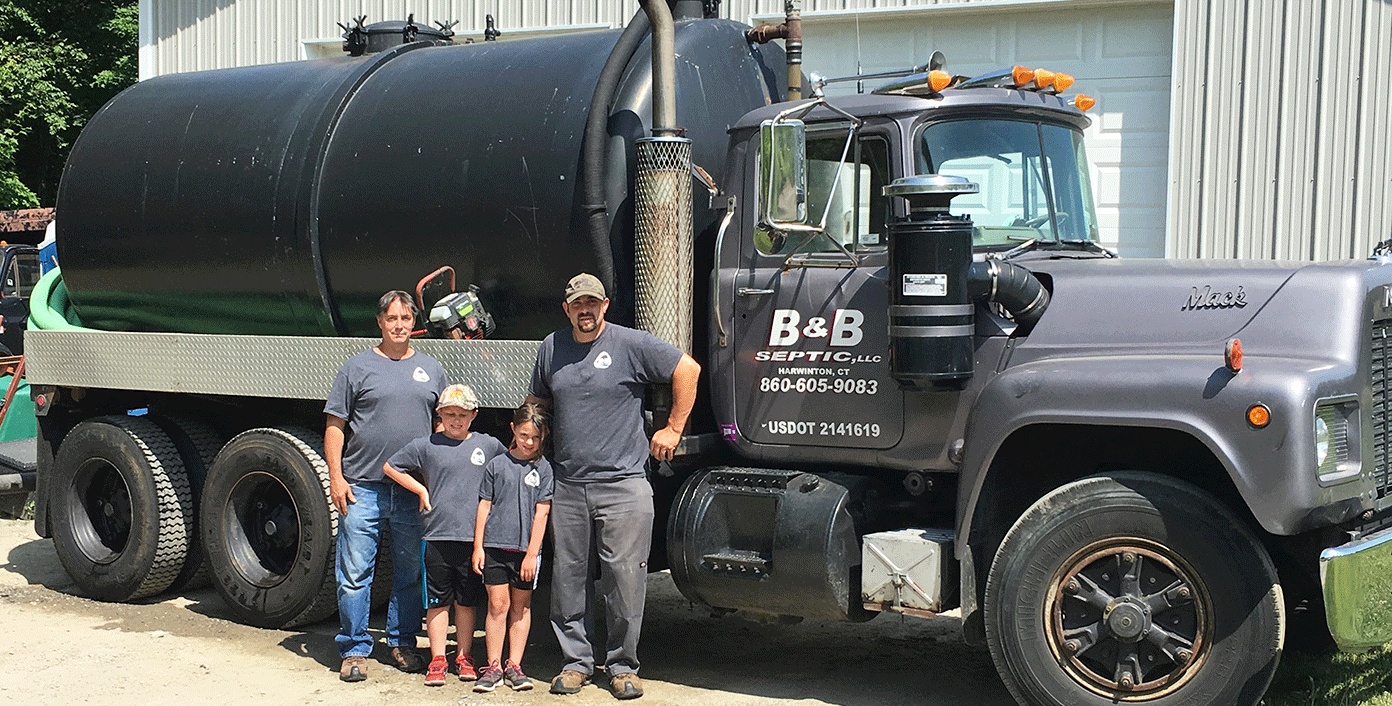 B&B Septic LLC is family owned and operated by the father and son team of Mike Bosco Jr. and Mike Bosco Sr.  Customer satisfaction is as important to us as a working septic system is to you.  On top of our great customer satisfaction, we pride ourselves on using the most up-to-date equipment including a pipe camera and locator to find exactly where your septic is, quickly and cleanly.  We also have superior knowledge of many septic systems both old and new.
Once we diagnose a problem, we take the time to explain the issue thoroughly and clearly so that you understand the problem and what steps we will take to fix it.
B&B Septic LLC
98 Spring Hill Rd.
Harwinton, CT 06791
(860) 605-9083
\"B&B Septic were quick, professional and thorough – we would definitely call them again!\"

\"Great service and competitive prices!\"
\"They responded quickly to an emergency call we made and fixed the problem in no time!\"
Mike,Thank you for your help with our
Septic Inspection.You went above and beyond for us.
Debbie  S
Mike, I really appreciate you coming out so quickly and getting our septic functioning again. 
Laura
We accept all major credit cards & Paypal